For computer scientists, competitions are one of the most effective means of improving their research and technology.  With this in mind, the READ project is pleased to announce the launch of ScriptNet!  ScriptNet is a new platform of competitions related to Handwritten Text Recognition and Document Image Analysis.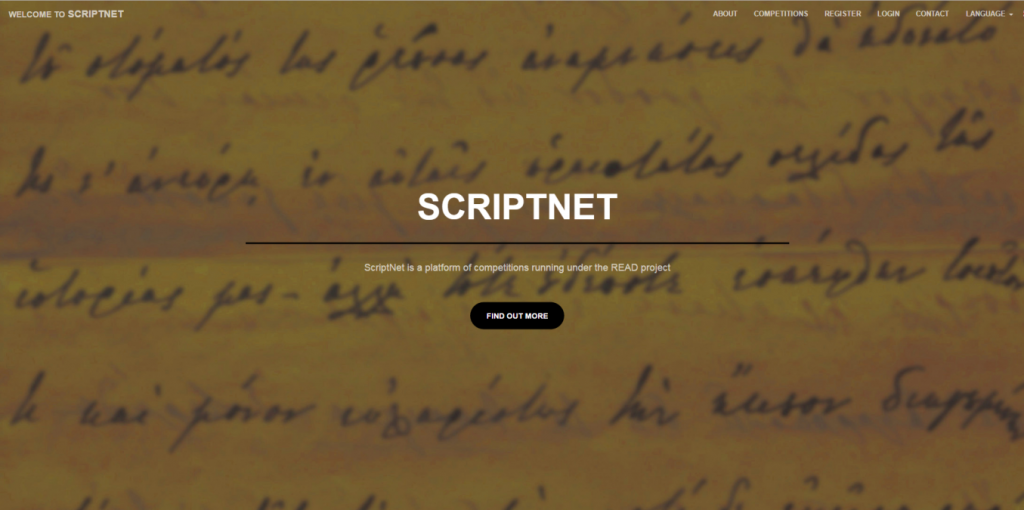 Projects and research groups can create and customise new competitions on the site.  Groups and individual researchers can register and participate in already active competitions.  Competitions on Handwritten Text Recognition, Baseline Detection, Keyword Spotting and Writer Identification have already been announced and are open for participation.
All participants work with the same standardised sets of documents, in the hope of producing the most accurate results.  Competitions are often linked to major conferences such as the International Conference on Document Analysis and Recognition (ICDAR).
When different researchers work on the same problem in this way, the quality of the results is likely to be enhanced.  Competitions therefore allow computers to process handwritten historical documents more accurately and form a vital part of the READ project's mission to make these documents more accessible.
The ScriptNet platform is available in English, French and Greek.  All competition datasets will be assigned a Digital Object Identifier (DOI) and uploaded to the Zenodo repository.
For more information about ScriptNet, take a look at the report written by Giorgos Sfikas, Basilis Gatos (both at National Center for Scientific Research "Demokritos") and Verónica Romero Gómez (Universitat Politècnica de València).