Build your own text recognition workflows and apps with the metagrapho API
The metagrapho API makes it convenient to extract text and layout information from images of handwritten and printed documents. The easy-to-use API lets you quickly integrate AI-based text recognition into your existing workflow or tool chain, or to create completely new applications that can recognize handwritten and printed text. The metagrapho API provides easy access to all the AI models that you or your team have trained with Transkribus, and can take your processing workflow or the experience that you are offering to your users to the next level.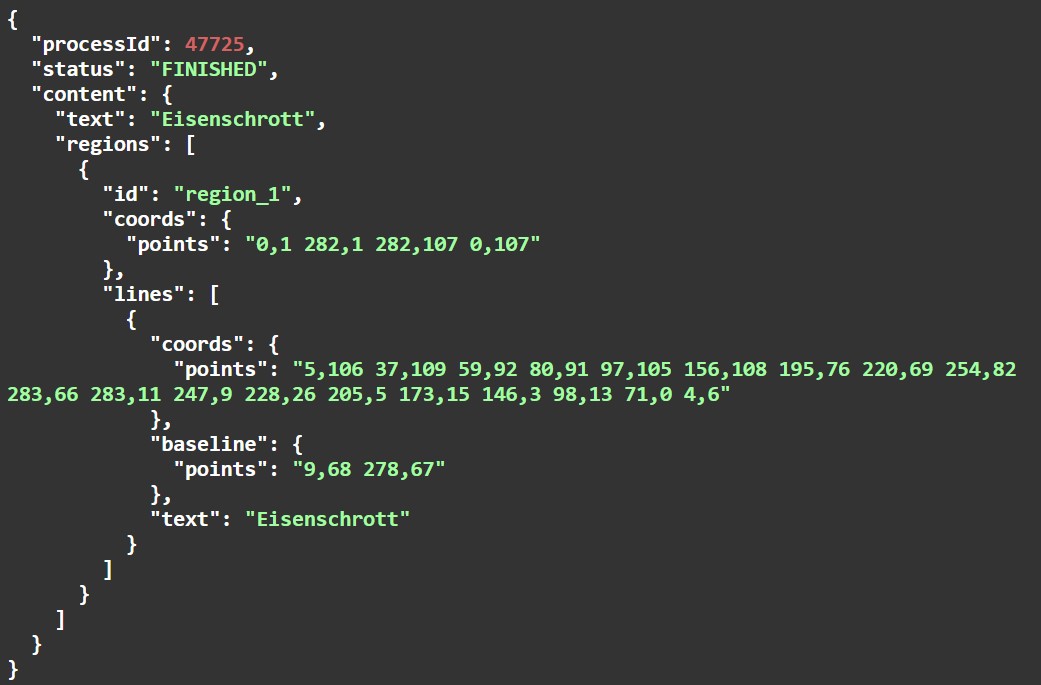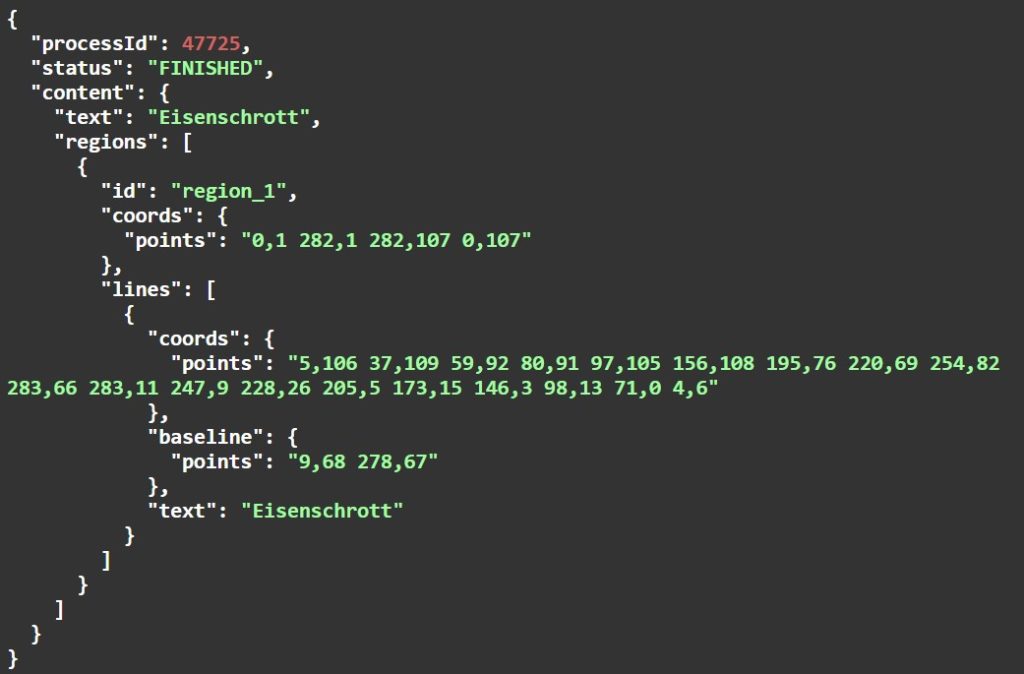 Integrate a powerful handwritten text recognition platform into your own applications
Integrate the power of the Transkribus platform into your processing workflow or the apps you are offering to your users.
Recognise layout and text
Leverage the AI-powered handwritten text recognition and layout analysis of the Transkribus platform.
Use custom AI text recognition models that you or your team can train without a single line of code
Train specific text recognition models that are capable of recognising millions of handwritten, typewritten or printed documents with Transkribus and use it with the metagrapho API. Also, you can make use of over 100 free public models provided by the Transkribus community.
The cost for using the metagrapho api is signficantly lower in comparison to the cost of using the Transkribus user interface. Your billing options are either per number of characters or number of images.
Process images at consistently high speed
For high-throughput applications, we offer booking dedicated processing capacity with our fast-lane option. One fast lane enables the processing of roughly 8,000 images per day and you can book more than one.
Demo Application built with the metagrapho api
Check out our technical documentation to find out more  about the metagrapo API and how to use it.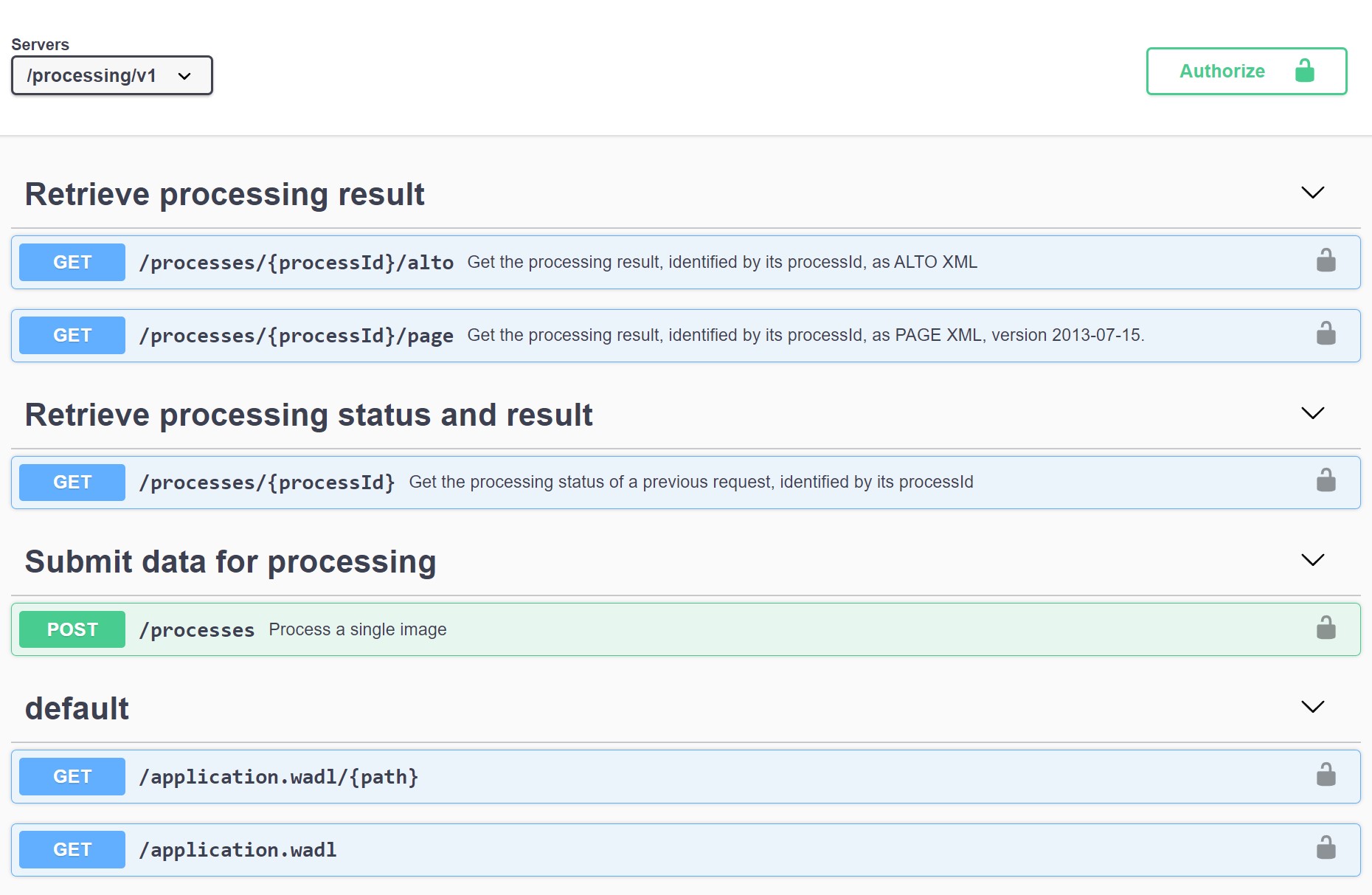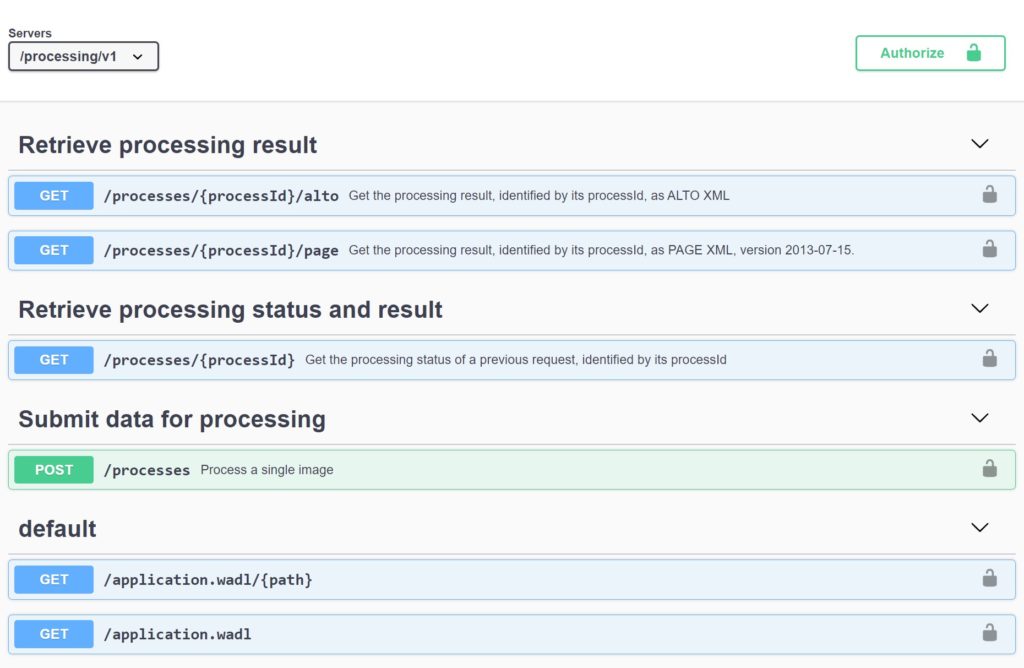 The metagrapho API is available upon request
We will be happy to talk to you about your use case and provide a price quote.