Introduction
There are different options for uploading your documents
Import function
To use the import function click on this symbol:

The following window will open up. You will see that you have five different options to upload your documents.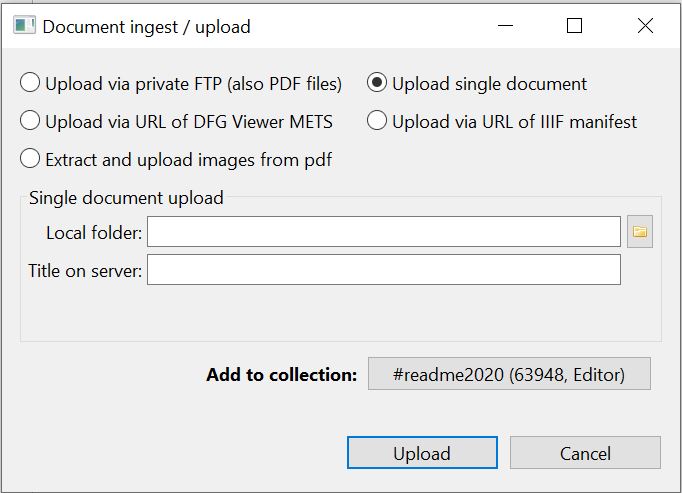 Upload via private FTP (also PDF files)
Make sure you have a FTP client installed.
Choose the FTP-option within the upload-window
Click the link next to Location: ftp://transkribus.eu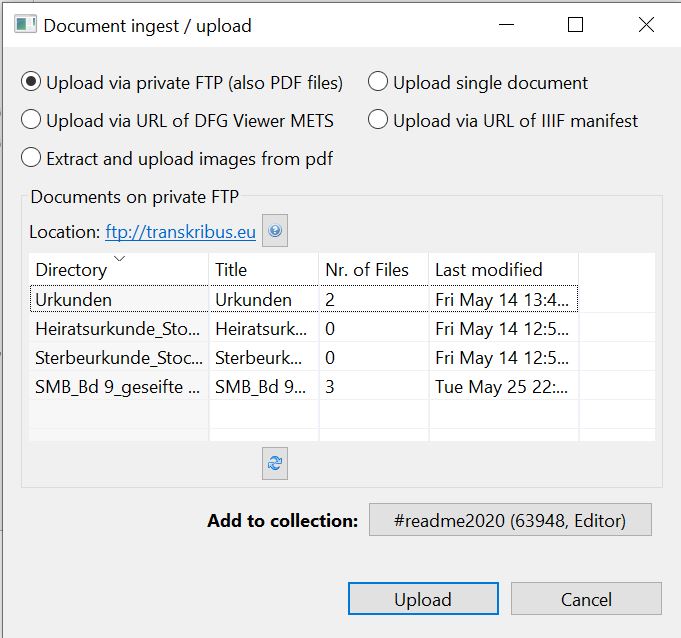 Your standard FTP Client (in this case WinSCP) pops up and asks for your password. Please use your login credentials you also use with Transkribus.


After logging in, you will see this window.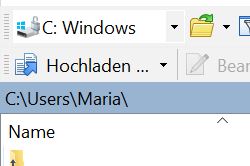 Choose the partition where you saved your documents.
You can either upload your whole directory with all files in it or you choose single files. Just drag and drop them from the left to the right window.
After everything is uploaded correctly, you can close WinSCP.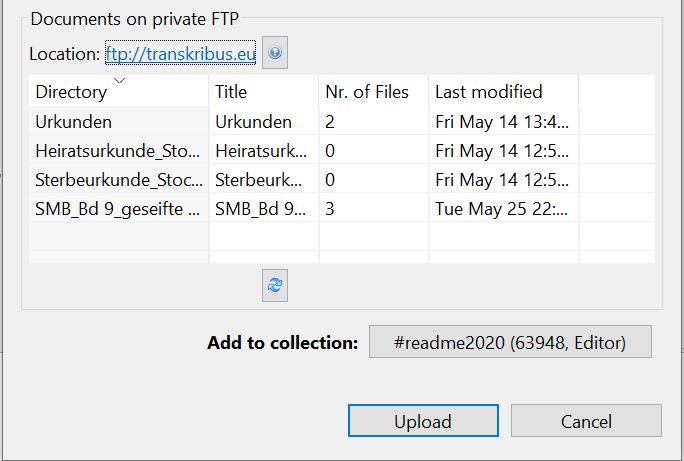 After refreshing the upload window with the blue circling arrows, you can see the files that you just have uploaded. Choose the files you need in your collection and press "Upload".
You can see the upload in your jobs-page. It might take a while, depending on how many files you upload.
Afterwards, you will see the files in your collection, ready to work with.
Upload via URL of DFG Viewer METS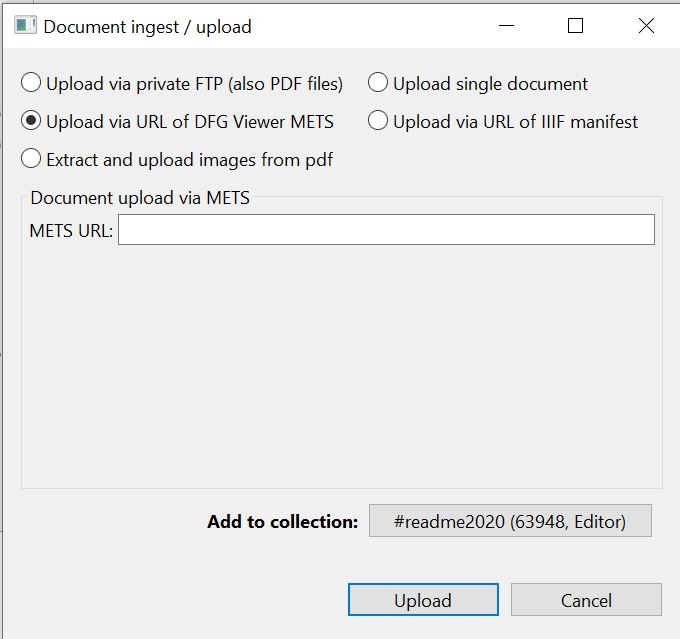 Simply insert the URL of the DFG Viewer METS in the provided field and press "Upload".
Extract and upload images from pdf
If you don't want to work via the private FTP, you can also choose PDF via this option.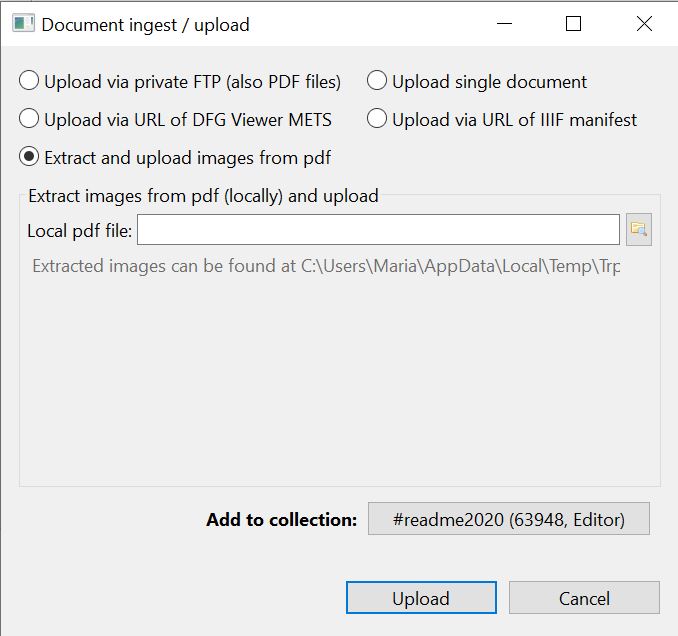 Click the directory field right from the provided field, choose the pdf-file you want to upload and then click "Upload".
Note: You can only upload one pdf-file at a time with this option. If you have a couple of pdf-files you might want to use the first option with the FTP-client.
Upload single document
In this option, you can only choose directories. Therefore, make sure that all your images (no pdfs) are in this directory you are choosing.
When searching for the folder with the images in it on your computer it will seem as if the folder would be empty. That is just a matter of displaying and fine like this. Please mark the folder one hierarchy above (not the images themselves) and confirm.
To start the upload process click on "Upload".
Upload via URL of IIIF manifest
Insert the URL of the IIIF manifest in the provided field and click "Upload".
Credits
We would like to thank the many users who have contributed their feedback to help improve the Transkribus software.