The Fondazione Banco di Napoli preserves the Historical Archive of the Banco di Napoli, the largest complex of historical-economic documentation in the world. This enormous treasure of paper collects the documents of the eight Neapolitan public banks (1539-1809), the Banco delle Due Sicilie (1809-1861) and the Banco di Napoli. This is an extraordinarily rich documentation, where in addition to the names of the customers of the ancient counters, it is also possible to find the reasons for each economic transaction. A huge fresco on the daily life of baroque and contemporary Naples.
In order to enrich this precious source for the history of the Mediterranean, the foundation has launched a project for the digitization and transcription of the indices of the names of the customers of the Neapolitan banks. The Pandetta project (this is the name of customer index) started in 2018, using the Transkribus software and taking advantage of the technology developed by the European Cooperative Society READ. Furthermore, in July 2019 the Banco di Napoli Foundation became a founding member of the READ cooperative.

At the moment sixty pandette have been digitized and transcribed, for the banks active from 1586 to 1599. There are over 6,000 pages for a total of about 190,000 transcribed name of ancient customers rercords.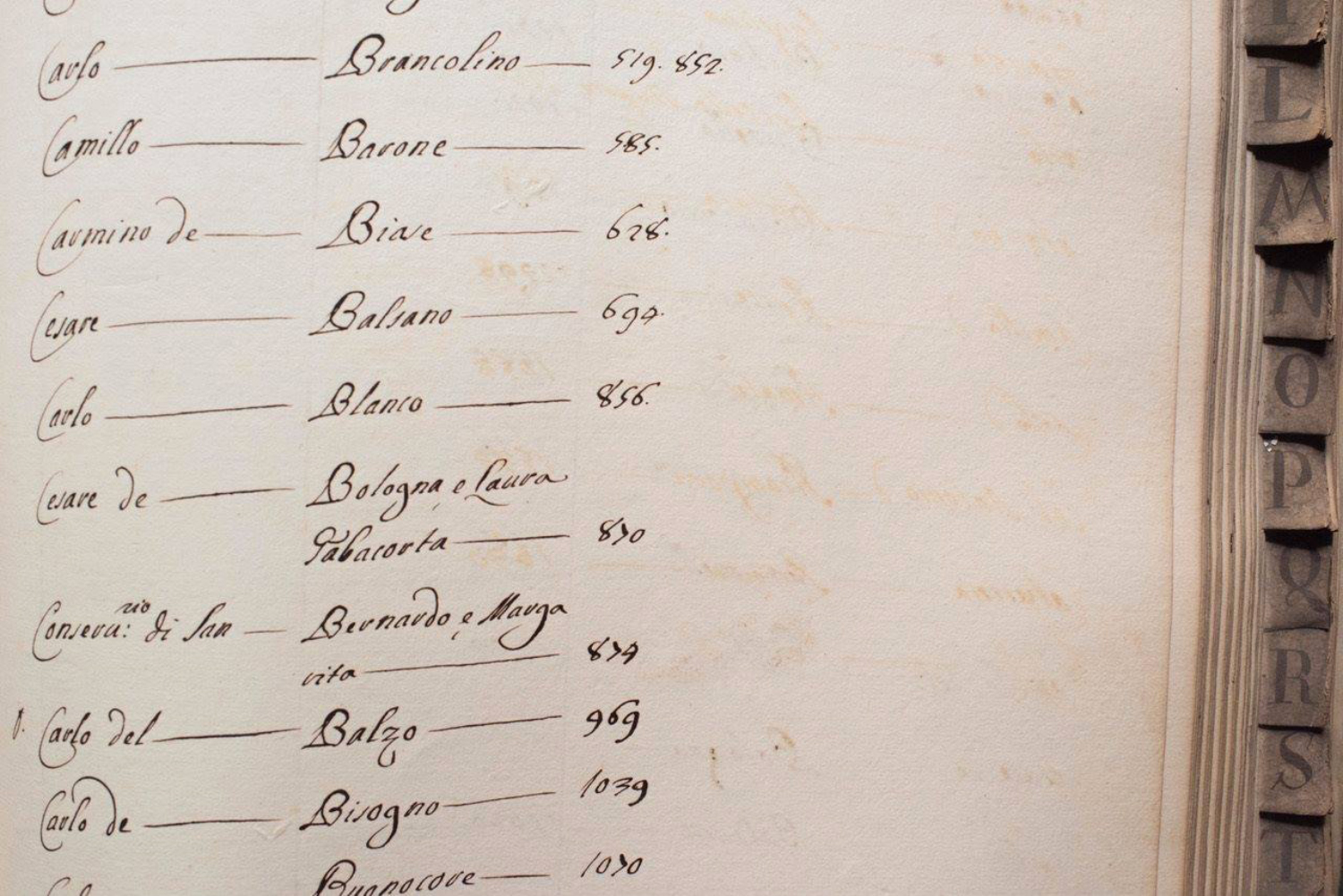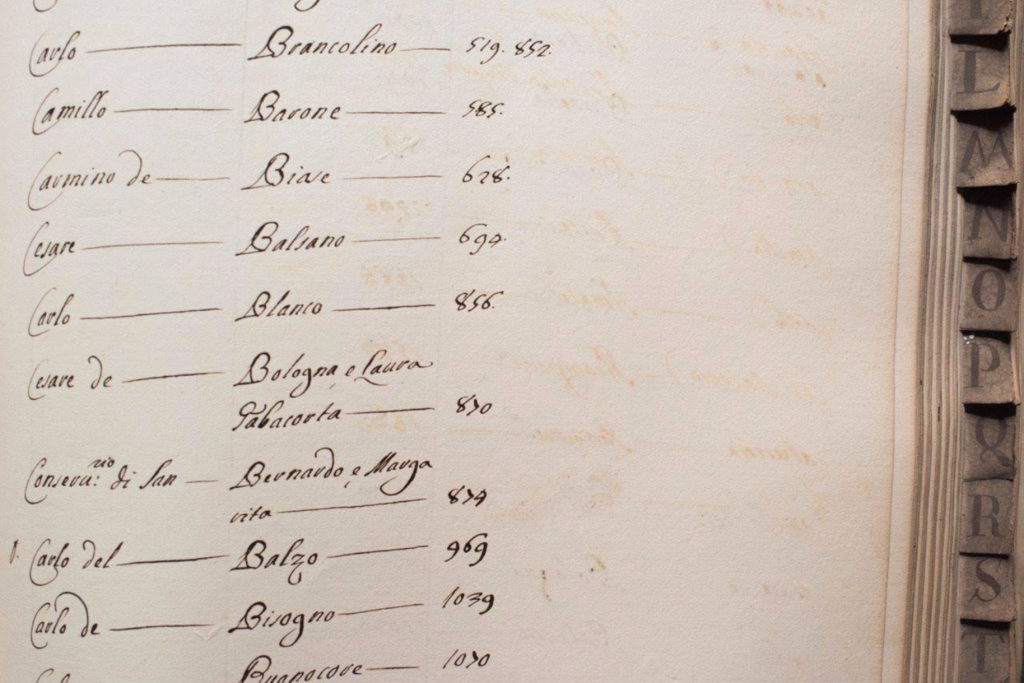 This material will be made available as soon as possible and will be offered, through a web portal, to the public and scholar community. In this way, it will be possible, via digital search, find the presence of an account, a character or a surname within the customer lists of the Neapolitan bancks. This great work would not have been possible, especially considering the reasonable time in which it was completed (two years), without the use of the growing HTR technologies offered by the READ cooperative. In fact, during the processing, transcription models capable of returning only 5% of Character Error Rating were trained.