Passau Diocesan Archives took on the task of hosting the latest READ project meeting between 20 and 22 September 2016.   Over 30 individuals from the 14 READ project partners met together in the pretty town of Passau in Southern Germany to discuss the current and future progress of our research into the Handwritten Text Recognition (HTR) of historical documents.
The first part of our meeting took the form of a public symposium before an audience of German archivists and researchers.  To see what went on, check out this short video from Passau Diocesan Archives where staff from the archive talk about the conference and their participation in READ.  The video is in German but non-speakers can scroll down to find out more about the symposium and the READ project meeting.
As the keynote speaker, Gerhard Fürmetz, director of the Bavarian State Archives used his presentation to show how digitisation has changed the way archives work.
Gerhard Fürmetz, Digitalisierung und die Archive – Herausforderungen, Arbeitsfelder und Perspektiven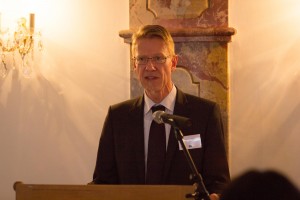 We then heard from Dr Herbert Wurster, director of Passau Diocesan Archives.  His archive has a large digitised collection of handwritten sacramental registers and is working with READ to facilitate the searching of these records for information relating to person names and births, marriages and deaths.
Dr Herbert Wurster, Kirchenbücher als Quelle der Forschung und Herausforderung für die automatisierte Verarbeitung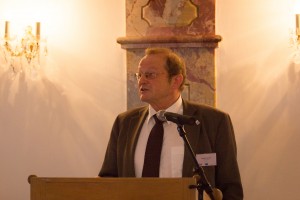 Next up, the coordinator of the READ project Dr Günter Mühlberger from the Digitisation and Digital Preservation Group (DEA) at the University of Innsbruck presented on READ and the Transkribus transcription platform.  His talk described how archives can access Transkribus and outlined the way in which Handwritten Text Recognition engines produce automatic transcriptions of handwritten material.
Dr Günter Mühlberger, Transkribus. Eine Forschungsumgebung zur Erkennung und Anreicherung historicher Dokumente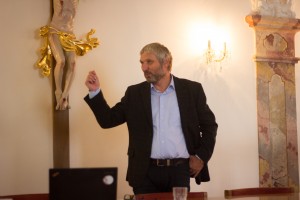 Finally, Dr Florian Kleber from the Computer Vision Lab at Vienna University of Technology demonstrated how the READ project is working with large and varied datasets of transcribed historical material.  Dr Kleber also explained that research competitions play a vital role in enabling computer scientists to evaluate and improve the effectiveness of their tools.
Dr Florian Kleber, Datasets and competitions as a means to increase excellent research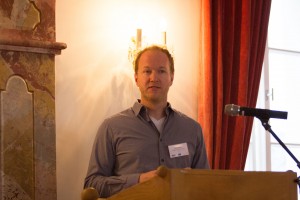 Once we said goodbye to everyone at the symposium, the READ project meeting could begin.  During the first sessions, each project partner was given the opportunity to share news about their major achievements, possible setbacks and next steps.  We met for dinner to bring our first day to a close and were welcomed to Passau with a short speech from Klaus Metzl, Vicar General, Very Reverend.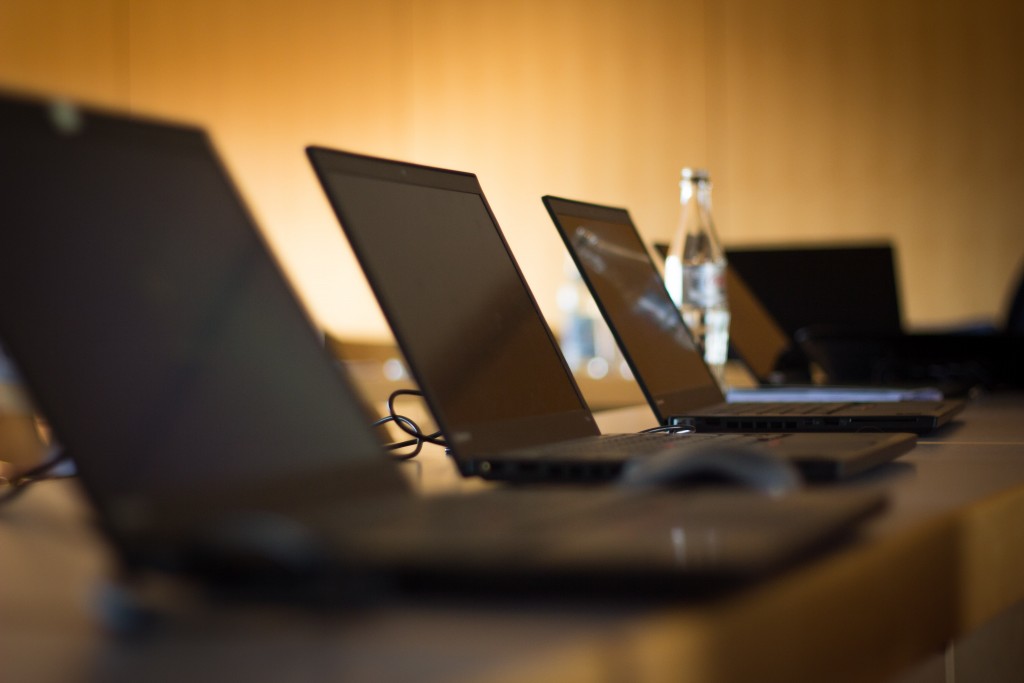 The next day we formed working groups to tackle questions surrounding technical issues, research competitions and dissemination of the project outputs.  Groups deliberated the best means of producing training data for HTR engines and ways to improve the accuracy of keyword searches of handwritten material.  The development of new tools was also discussed, including a Table Recognition tool which will make it easier for Transkribus users to transcribe text in tables.
In the evening we were treated to a walking tour of Passau and a look behind at the scenes at the new building of the Diocesan Archives. It has been built on stilts to shield precious documents from any flooding from the town's three rivers and the floor has been painted a liturgical shade of purple!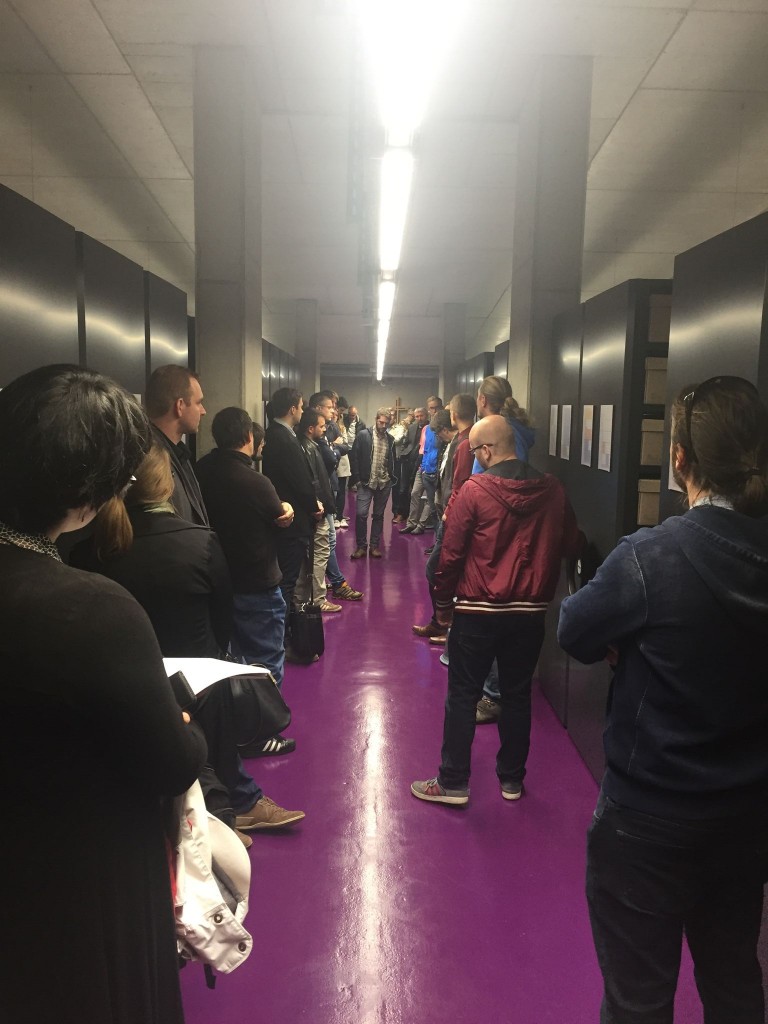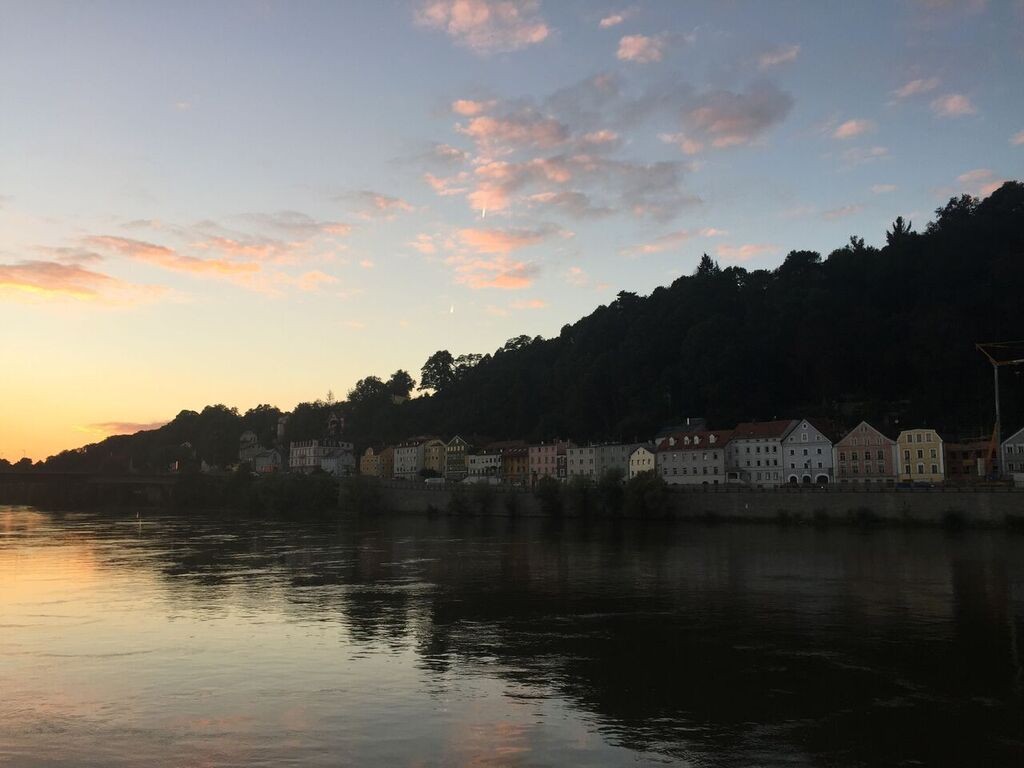 We concluded proceedings on our last day with some SWOT analysis – what are the strengths and weaknesses of the READ project?  What might be its opportunities and threats?  After some fruitful discussion, there was just enough time for a group picture before we parted ways!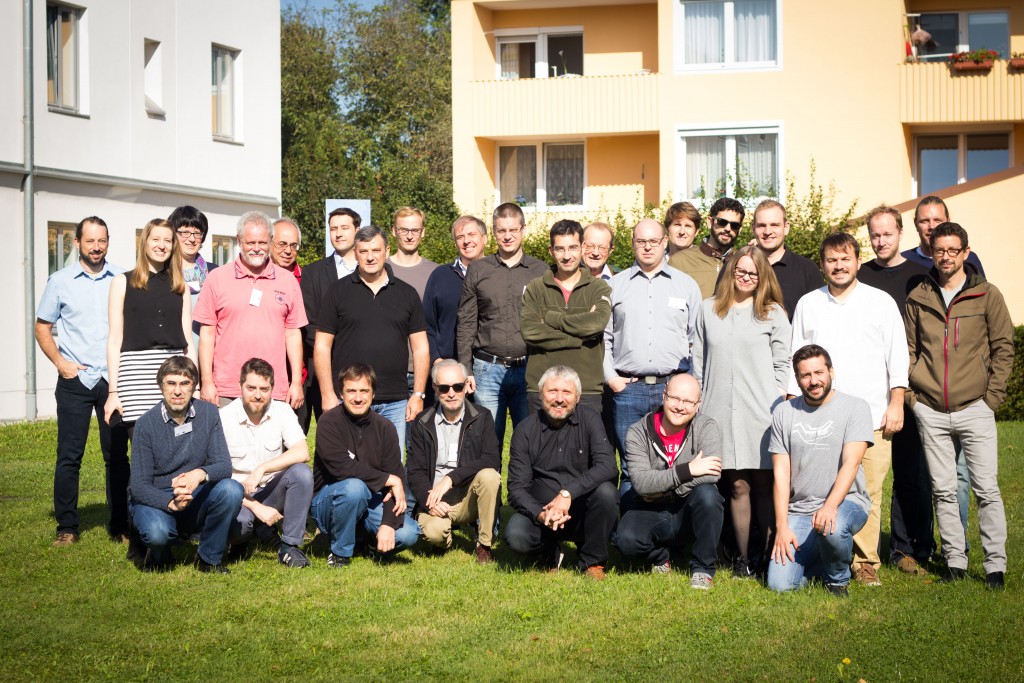 Thank you Passau! If you want to find out more about our meeting, take a look back at our twitter feed.  We look forward to continuing the discussions at our next project meeting in Brussels!